| | |
| --- | --- |
| Credit Card Week Financial Wellness - Using Your Credit Card | November 25, 2021 |
| Credit Card Week Financial Wellness - Comparing Cards | November 23, 2021 |
| You Have Been Asked To Be An Executor - Now What? | November 10, 2021 |
| You Have Been Asked To Be An Executor - Now What? | November 9, 2021 |
| Why You Should Consider Moving Your Farm Mortgage to Fusion | November 5, 2021 |
| Why You Should Consider Moving Your Farm Mortgage to Fusion | November 3, 2021 |
| Small Business Week Financial Wellness - Writing A Business Plan | October 22, 2021 |
| Cooperative Week Financial Wellness - 7 Co-Operative Principles | October 21, 2021 |
| Cooperative Week Financial Wellness - Credit Union Myths | October 19, 2021 |
| Youth Financial Wellness - Living On Your Own | October 13, 2021 |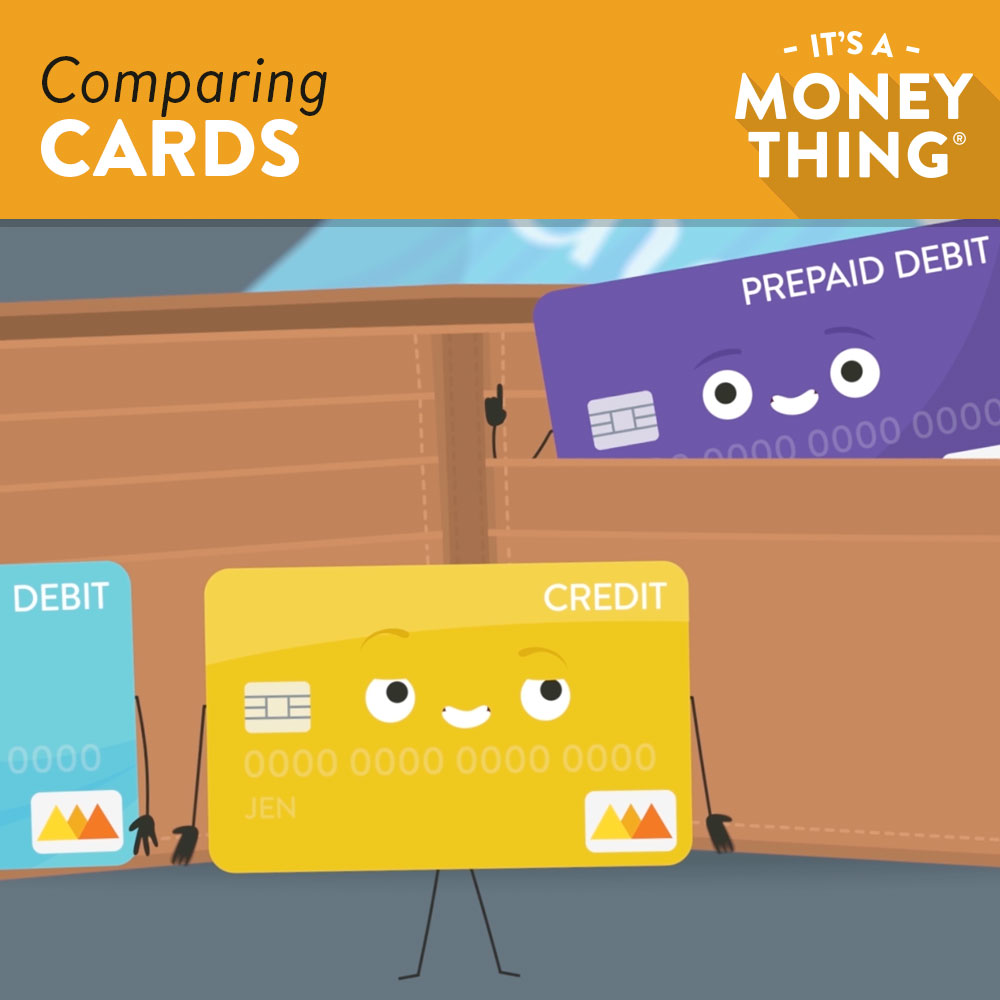 Comparing Cards 
Paper or plastic? Every time you make a purchase, you're choosing from a wide range of payment methods. Cash, debit or credit? 
Even though each option represents a way to access basically the same thing (your money), it pays to be smart about when to use each payment type and understand the differences between them.
Using Your Credit Card 
There are many perks of using a credit card, such as building your credit and for certain types of cards, earning rewards. But carrying a balance on your card can lead to an unhealthy relationship with your credit card.
Watch the video for some helpful tips on using your credit card responsibly!